At B + A Medical Aesthetics in Cedar Park, we are committed to providing state-of-the-art treatments, including laser hair removal with the groundbreaking Diolaze system. Our board-certified surgeons, Nicole Basa, MD, and Alan Abando, MD, stay at the forefront in the latest developments in aesthetics and achieve exceptional results with Diolaze laser hair removal.
How does laser
hair removal work?
Laser hair removal is one of the most advanced ways to destroy unwanted hair from just about any area of your body. As the DiolazeXL handpiece is moved over your treatment area, beams of laser energy are emitted that penetrate your skin and target the darker pigment at the hair root, rendering it unable to produce hair.
As the energy attacks the hair root, it is converted to heat, which instantly affects the hair's natural growth cycle. Since the hair follicle is damaged, the hair sheds within a couple of weeks, leaving for smoother, hairless skin. However, you will need several treatments, as laser hair removal is most effective on hairs that are actively growing, a phase known as the anagen stage. Each hair on your body is at a different point in the growth cycle. To treat all hairs in the growth phase, you will need to undergo multiple laser hair removal sessions for optimal results.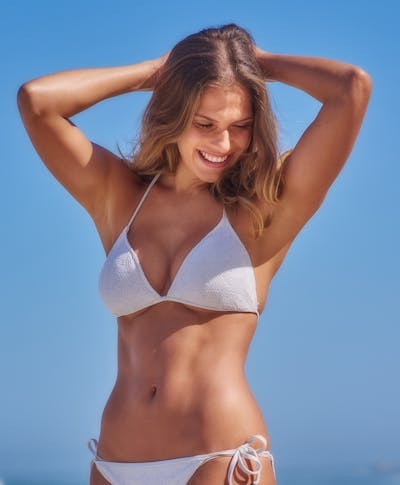 What areas of the face and body can be treated with laser hair removal?
The Diolaze laser hair removal system can remove unwanted hair on all of the following areas:
Bikini area
Legs
Arms
Back
Shoulders
Neck
Abdomen
Chest
Chin
Sideburns
Eyebrows
Upper lip
Ears
Can I shave before my laser hair removal appointment?
Yes! One of the many reasons laser hair removal is so popular is because you can continue shaving as needed throughout your entire treatment process, rather than waxing, which requires you to grow out your hair at least a quarter of an inch. You can shave your treatment area up to 24 hours before your laser hair removal session at our private clinic in Cedar Park.
Plus, once your treatment is complete, you can shave afterward. With each treatment, you will see that you need to shave less and less frequently until eventually — usually, after about four to eight treatments — you no longer need to shave at all!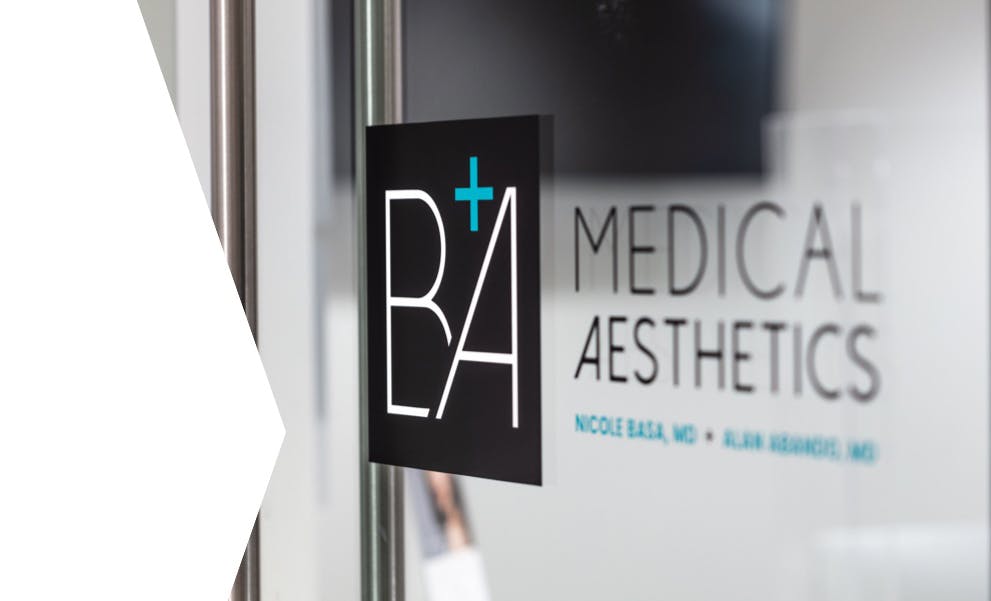 Does hair grow back after laser hair removal?
Once the treated hair is destroyed, it's gone for good. Laser hair removal with Diolaze, which is the "gold standard" for hair removal, and kills almost all of the hair in the targeted area. Occasionally, a few new hairs start to pop up over time, and quick follow-up treatment can address any new hair growth. New hair growth is most common in women who are going through hormonal fluctuations, such as pregnancy or menopause. This new growth can be addressed yearly or more often, depending on your needs.
How many treatments will I need to achieve hairless skin?
For exceptionally smooth, hairless skin, you may need four to six treatments, performed at four to six-week intervals. As the dormant hairs move into the growth phase, they can be rendered unable to produce hair.
Industry Standard is 6-11 treatments for a reduction. They have it listed as 4-8 treatments. Treatment intervals vary depending on location of the body and we would reccommend 4 to 10 week intervals.
Why choose B + A Medical Aesthetics for laser hair removal with Diolaze?
At B + A Medical Aesthetics, every treatment is performed by a qualified and trained technician and overseen by our onsite surgeons. As with any laser treatment, you want to be under the care of a qualified, certified provider with medical supervision. Beyond our focus on superior, medically-supervised care, we have created an environment of warmth, compassion, and personalized attention focused on your comfort at every phase of the process. Our modern, private, luxury clinic in Cedar Park is equipped with an array of next-generation aesthetic systems, and we are exceptionally pleased with the results achieved with the Diolaze system – smooth, hair-free skin for the long-term.