Your facial skin is subjected to the wind, cold, heat, environmental toxins, and the sun, and over time, the signs of age appear. Wrinkles, lines, and creases develop, the skin loses its evenly-toned, firm, resilient quality. Rather than accepting the inevitable, you can rejuvenate your skin, smoothing wrinkles and lines – with no need for surgery.
Modern aesthetic science has developed skin rejuvenating treatments that produce a remarkable improvement in skin quality, firmness, and resiliency. At B + A Medical Aesthetics in Cedar Park, we offer an array of groundbreaking systems for skin renewal. We have chosen cutting-edge treatments that deliver as promised – with results you will see and feel.
Lumecca IPL PhotoFacial
Nothing is more attractive than firm, supple, youthful skin. IPL, or "intense pulsed light," is among the most effective skin revitalizing treatments available worldwide. This treatment removes skin hyperpigmentation, such as age spots, sun spots, freckles, and other flaws, while triggering natural collagen production to firm and enhance your skin quality.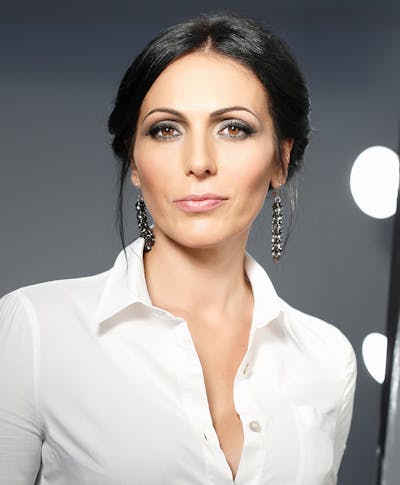 RF microneedling
Microneedling is among the most popular of all facial rejuvenation treatments, and with the addition of RF energy, the results are truly remarkable. The micro-injuries created by the variable depth needling process with RF energy emitted by the device send a signal to your skin to regenerate and renew. You may need a series of treatments to achieve optimal improvement.
Chemical peels
A chemical peel works wonders on aging skin, as the top layer of old, tired skin cells are removed. The skin is then shed, peeling off within a few days, triggering healthy skin cell growth and a firmer, more evenly-toned look.
Laser skin resurfacing
Aging skin can become dull, dry, and marred by age spots, freckles, or a rough texture. Laser skin resurfacing gives your skin the boost it needs to restore, rejuvenate, and look smooth, healthy, and supple.
FaceTite
Loose skin can become tighter and firmer with a revolutionary advance in aesthetic technology: FaceTite. A minimally invasive treatment, FaceTite is the next best thing to a facelift – without the scalpel or stitches. Imagine your skin becoming tighter, firmer, and recontoured with this groundbreaking treatment.
BOTOX®
BOTOX® injections can smooth away etched in frown lines, forehead creases, and crow's feet with a treatment that takes just minutes.
Dermal fillers
Smooth away laugh lines, frown lines, or restore lost facial volume for a refreshed, youthful look with a custom dermal filler treatment.